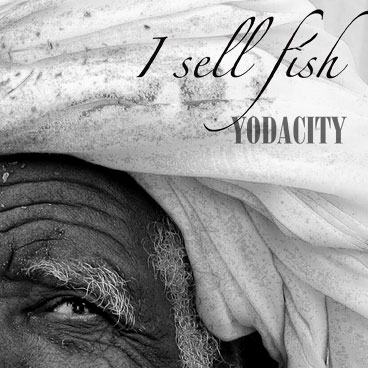 Music and lyrics : Stephane PACHOT
Arrangements : Stephane PACHOT and Pascal FLORK
Mixing production by Pascal FLORK
Mastering by Steve KITCH (audiomaster Yeovil - UK)

Stephane PACHOT (vocals, guitar, keybords, guimbarde, wok, programming)
Emmanuelle DROUET (Vocals)

High quality mp3 file (192 Kb) - 5.2 Mo






Left click to listen in a new window.
Right click to download the file .

All rights reserved. Copying and broadcasting prohibited.
© SELFISH MUSIC 2005.





LYRICS

I SELL FISH
My donkey's pulling my cart, on the shore
And my feet on the sand, follows…

The sun is blazing down, on my head
And the sweat on my face, trickles…

The seagulls are tracking my goods, above me
And their squeal in my ears, echoes…

The kids are calling me out, in my back
And my fist on my stick, clenches…

I sell fish, I sell fish…

The market place remains, miles away
And my knees from the strain, weakens…

My thoughts are fading away, in the wind
And my dreams in the sand, scatters…

I sell fish…