YODACITY

City of wisdom, imaginary city, timeless space of freedom where the "travelers" set down their suitcases the time of a meeting. The memories merge, collide, and give birth to a music piece.


1st ALBUM

Far and Back

"a fresh and unique record" - TRAX magazine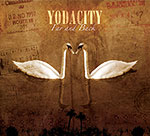 listen to samples

" Dans la jungle des musiques inclassables ce premier album nous offre un fabuleux voyage musical. « Far and Back » est une œuvre intimiste et authentique aux influences Trip Hop, electro et World music. Des décors fragiles et envoûtants, une voix féminine sensuelle, des ambiances empreintes de poésie vous emmèneront au bout du monde.
Cette album est une vraie réussite qu'il faut prendre le temps de savourer ! " S.B.


Album for sale on selfish.fr
(secure paiement)




Far and Back

Now available on the itunes store and many other online stores.
NEW !
"Eye contact", the video online here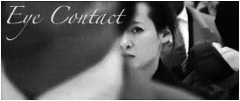 EXCLUSIVE !

"I sell fish"
YODACITY new single available for free download :